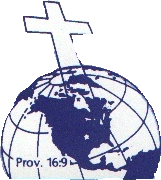 International Health Insurance

The Patterson Agency, Inc.

Worldwide Travel Medical, Health, Life, Disability & Special Risk Insurance

Providing exceptional service to our clients worldwide...Since 1941

Your 1st choice for international health & medical insurance protection worldwide.

800.641.4614  or  417-335-6777

Link Exchange Program

We only accept travel, marine, mission, health and/or insurance industry or other related sites. 

Please fill in the following form and click the submit button.

Once we have finished verifying your submission, we will notify you by email when your link is active on our site.   As you may be aware, reciprocal linking is very important; therefore, we require a link be placed at your site before we will link back.  We do verify this process and appreciate the reciprocal link.

We will not exchange links with "adult" sites or sites which promote illegal or unethical acts, or not related to the travel, marine, mission, health and/or the insurance industry.  No Viagra or Gambling sites either, please.

Name

Email

Your Page Title

Your Page URL

Page Description

Your URL link where the link to our site can be found:

Category to include your link on our site:

Use the information below to link to us.

How to link to International Health Insurance.com from your site:

Please use the following information for general linking. Please hyperlink the Title.

Title : International travel health and medical insurance.  

URL : http://www.internationalhealthins.com

Description :

Providing international travel health and medical insurance to both US and non-US citizens.  Instant online quotes available.